For Hervey Bay Day Care and Respite Centre, it was a matter of hiring the best person for the job - focusing on a person's ability, not their disability.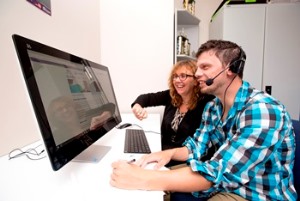 Hervey Bay job seeker Alex Ryan always knew he wanted to work in the aged care sector as a support worker.
His training pathway after finishing Year 12 included completing a Certificate III in Aged Care with Simple Solutions Training and Consulting in 2015, accessing speech recognition software, scribes and mentors funded by Skills Disability Support.
His study placement at Hervey Bay Day Care and Respite Centre (HBDCRC) - combined with support of specialist disability agency Mylestones Employment - ensured Alex was well-prepared if paid employment became available.
Simple Solutions Training and Consulting CEO and HBDCRC Board President Natalie Sell said the Skills Disability Support services enabled Alex to become a more confident and enthusiastic student, who then shone as a standout job applicant.
"Alex has an intellectual disability, which just meant we had to tweak our processes during his induction, training and mentoring." Ms Sell said.
"It seems employers hadn't given him a chance in the past. But we knew Alex had the potential to build on his skills and his disability was never seen as a barrier.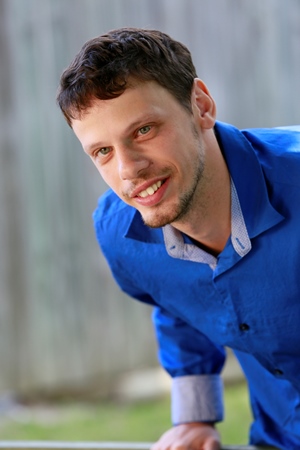 "Our ethos here at HBDCRC is to help everyone - whether that's our staff or our clients - grow and develop to become the best they can be."
The decision to hire Alex has paid dividends, with Alex being singled out by long-term elderly cllients as one of the centre's most respected support workers.
"Alex's genuine empathy and natural ability to be able to engage with people means he makes no judgement about people - his job is to help people and he respects whoever he is working with," Ms Sell said.
"It's also been great for our other staff and helped us build a really cohesive team."
Alex says the best part about his week is helping elderly people with the things they can't do.
"That might be shopping, playing puzzles, helping them with meals or going to the toilet. But my favourite thing is sitting down, talking to them and getting to know them. I think they like it as much as I do," Alex said.
The move to the National Disability Insurance Scheme (NDIS) as it rolls out across Queensland holds great promise for Alex.
"We are getting ready for the NDIS and starting up new programs, so we will be expanding and Alex's role will expand with these new opportunities," Ms Sell said.
And as for the future and what it holds for 20-year-old Alex?
"I want to keep helping elderly people and travel around the world," he said.
Article written and published on 3 August 2016.
Related information
Last updated 19 March 2018