Nominations for the 2023 Queensland Training Awards are now closed but you can submit an expression of interest to be notified when nominations for the awards open for future years.
Why enter?
The Queensland Training Awards is your opportunity to shine and be recognised and rewarded for your contribution to the state's vocational education and training (VET) sector.
The most prestigious and longest running training sector awards program in the state, the Queensland Training Awards provides individuals and organisations with a unique opportunity to showcase their achievements, best practice and innovation in training.
The awards highlight the value of training and open doors for winners and finalists.
For individuals, being a finalist or award winner can:
open doors and expand your networks
provide recognition for your hard work and celebrate an important milestone
raise your profile and inspire others to give training a go.
For organisations, being a finalist or award winner can:
help build your business and raise its profile
provide recognition for your organisation's hard work
provide exposure for your business and networking opportunities.
Read testimonials from previous winners and watch videos.
Who can nominate?
You can nominate yourself, someone else or an organisation. With a range of award categories available, there's something for everyone involved in training, including:
apprentices and trainees
vocational students
Aboriginal and Torres Strait Islander students
school-based apprentices and trainees
VET teachers and trainers
community training initiatives
employers of all sizes
training providers
industry collaborations.
Most awards are contested at the regional level first. Only training provider and industry collaboration categories are first contested at the state level. There are also additional national award categories available for direct entry in the Australian Training Awards.
Use this tool to identify your region.
How to enter
Learn how to prepare a nomination in 5 easy steps.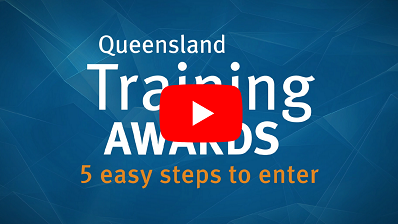 More information
Last updated 16 March 2023