Event sponsors
Major event sponsor
News Corp Australia
www.newscorpaustralia.com.au
News Corp Australia continues to be Australia's number one media company with a long and trusted relationship with Queenslanders over the last 100 years through its community and metro masthead newspapers, including The Courier-Mail. News Corp Australia is Australia's leading publisher, selling 10 million newspapers each week and distributing an additional 6.7 million community titles. It publishes seven of the top 10 newspapers sold across the country, including the highest selling weekday and Sunday papers.
News Corp Australia's digital sites have a monthly unique audience of 6.7 million across the major metropolitan cities. It is a multi-platform leader in food, health, parenting, style and property and lifestyle brands, reaching over 7.2 million Australians each month.
News Corp Australia is extremely proud to be supporting the Queensland Training Awards again.
---
Individual category sponsors
Harry Hauenschild Apprentice of the Year award sponsor

Construction Skills Queensland
www.csq.org.au
Construction Skills Queensland (CSQ) is proud to be a long-term sponsor of the Queensland Training Awards.
Funded by an industry training levy, CSQ is here to help the construction workforce connect with the skills and training they need. We know how important it is to invest in skills, so it's our mission to make it easier by subsidising training costs and connecting people with registered training organisations.
We also work collaboratively with industry to future-proof the building and construction workforce through evidence-based reports, information sharing and regional skills planning.
---
Bob Marshman Trainee of the Year award sponsor
BUSY At Work
www.busyatwork.com.au
BUSY At Work is an established and trusted not for profit organisation providing employment and apprenticeship programs. BUSY holds a reputation as an innovative leading provider of Indigenous employment programs, school-based programs, mature aged worker programs and disability employment services.
BUSY's approach to Australian Apprenticeship Support Services, jobactive Employment Services, Transition to Work Services and Industry Specialist Mentoring for Australian Apprentices (ISMAA) in contracted areas illustrates BUSY's commitment and visionary expertise in providing sustainable and meaningful employment opportunities to local communities.
With over 40 years of experience, BUSY's diverse team of qualified professionals deliver a range of employment programs from more than 40 offices across Australia.
BUSY's comprehensive programs are designed to provide skilling, employment and education solutions to businesses, job seekers, students and apprentices. Profits are injected directly back into the local community with emphasis on job seekers including youth, people with a disability and Indigenous Australians.
---
Vocational Student of the Year award sponsor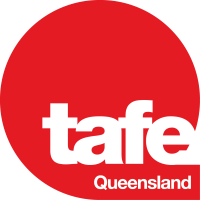 TAFE Queensland
www.tafeqld.edu.au
TAFE Queensland is the largest provider of VET in Queensland, with a proud history of serving the state's communities for 135 years.
TAFE Queensland operates across a network of over 50 locations in Queensland, in employer's workplaces, online and in markets offshore with an offering that spans foundation skills and entry level qualifications through to higher education degrees.
Its students are provided with training options at every stage of their career and employers with skilling solutions that respond to complex workforce needs.
TAFE Queensland continues to innovate and expand the range of learning options and educational pathways available to students and industry, always maintaining its commitment to deliver quality training that changes lives.
---
Aboriginal and Torres Strait Islander Student of the Year award sponsor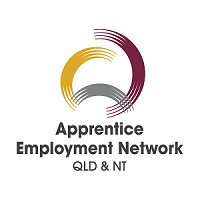 Apprentice Employment Network
www.apprenticeemploymentnetwork.com.au
A new trading name for the Group Training Association of Queensland and Northern Territory Ltd.
The Apprentice Employment Network is Queensland's largest employer network of apprentices and trainees. The network comprises over 6,000 apprentices and trainees employed or managed by group training organisations (GTOs) across Queensland.
The Network plays a significant role within Queensland, employing around 500 skilled staff and providing services to over 10,000 businesses in various industries.
This uniquely Australian initiative reaches every corner of the country and operates at the grass roots level in communities throughout Queensland, linking students, school leavers, apprentices and trainees to enterprises and training organisations.
The Network extends across diverse markets and plays a pivotal role in creating opportunities for apprentices and trainees with small to medium businesses, many of which would be unlikely to engage in the training system without an intermediary such as the Apprentice Employment Network.
Helping to forge the State's skills base.
---
School-based Apprentice or Trainee of the Year award sponsor

Hutchinson Builders
www.hutchinsonbuilders.com.au
Hutchinson Builders is one of Australia's largest private building and construction companies. Established in 1912, it now has over 1,400 direct employees, including more than 150 apprentices and cadets.
'Hutchies' is a vibrant and dynamic construction company. It builds approximately 250 projects around Australia each year, ranging in size from relatively small residential and commercial maintenance works to major multimillion-dollar projects.
The company thrives on repeat business and is relentless in its endeavour to protect its reputation for high quality projects. It offers high level proactive design development, cost planning, project financing and construction delivery.
In addition to its building and construction activities, Hutchinson Builders won prestigious state and national Employer of the Year awards in 2011 and 2017 – recognising the company's innovative workforce development efforts aimed at raising the capability and capacity of its employees and subcontractors.
---
Equity VET Student of the Year award sponsor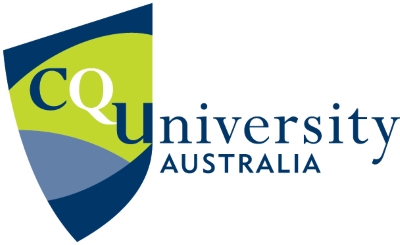 CQUniversity Australia
www.cqu.edu.au
CQUniversity Australia is Queensland's first comprehensive university, offering certificate I through to doctorate courses and programs since its 1 July 2014 merger with CQ TAFE. With more than 300 courses on offer, CQUniversity provides a one-stop shop for students and employers alike.
CQUniversity Australia is committed to expanding learning opportunities for individuals, communities and industry across central Queensland and beyond. The institution builds on 125 years of training excellence at CQ TAFE and ensures that every student, at every stage of life, can be comprehensively skilled up for their chosen career.
---
Employer and organisation category sponsors
Large Training Provider of the Year award sponsor
The Courier-Mail
www.couriermail.com.au
The Courier-Mail has long been the voice of Queensland daily newspaper. Delivering the latest breaking news across both print and digital platforms, The Courier-Mail continues to drive the public agenda in Queensland.
Sharing the aspirations and values of its readers – and a love for Brisbane city and the state – The Courier-Mail has a fresh, clean, modern design and is now better positioned than ever to deliver the best daily combination of news, sport, lifestyle, entertainment and business coverage.
In print and digital formats, it attracts a broad audience – from career-climbing professionals and influencers to baby boomers, university students and big-spending affluent Queenslanders.
The Courier-Mail is a major part of the News Corp stable of products and is a proud supporter of the Queensland Training Awards once more.
---
Small Training Provider of the Year award sponsor
ACPET (Australian Council for Private Education and Training)
www.acpet.edu.au
ACPET is the peak body representing the private education and training sector in Australia. With 1,000 member organisations, located in all states and territories, ACPET is committed to providing a range of quality services to members and ensuring the significant contribution of the private sector to education and training in Australia is recognised.
ACPET's goal is to assist members to deliver quality private education and training services and ensure a level playing field for all providers across all jurisdictions.
---
Large Employer of the Year award sponsor
OSMAC Apprenticeships
www.ogt.com.au
OSMAC Apprenticeships commenced operations in April 2013 to give everyone a fair go.
OSMAC has grown to now employ more than 520 people. They truly understand industry needs and are committed to keeping the cost of hiring an apprentice or trainee at the most competitive rate on the market. OSMAC pays all college fees in advance and supplies all uniforms and tools for their trade. OSMAC is the real alternative to hiring direct with service you can rely on. So do yourself a favour and check out their rates to see how competitive they really are.
OSMAC doesn't want to be the biggest GTO, just the best because they care!
---
Medium Employer of the Year award sponsor

Jobs Queensland
www.jobsqueensland.qld.gov.au
Jobs Queensland (JQ) supports Queenslanders into the jobs of the future by fostering a skilled and productive workforce now and in the years ahead.
Our future-focused work and engagement brings together industry, regions, employers and the community to advise Government on skills demand, future workforce planning and development, and apprenticeships and traineeships. This supports a skills driven economy ensuring the right skills are in the right place at the right time.
As an independent voice to Government, JQ is a conduit for communication and a vehicle for change. Together with its partners, JQ works to shape a prosperous future for Queensland's economy and society.
---
Small Employer of the Year award sponsor
Quest Community News
www.couriermail.com.au/questnews/digital-editions
Quest Community News has forged deep bonds with their readers. With 15 printed newspapers across Brisbane, Quest also publishes local news daily online and offers deeper connections to its audience through social media, ensuring readers have access to the news they need, on the platform of their choosing.
Their newspapers are as vibrant as the communities they reflect. Each is proud to provide a sense of belonging for the communities they serve, connect readers to their neighbours and help celebrate the diversity around them. Quest's trusted brands give readers insights into where to shop, work, play and socialise close to home, as well as delivering up-to-date news and sport coverage. Although sharing a common brand, each Quest title is a unique reflection of what's happening within its own immediate community.
Quest Community News is a proud supporter of the Queensland Training Awards.
---
Prize sponsors
Prize sponsor - Apprentice of the Year
KC Tools
www.kctools.com.au
KC Tools International was established in 1975 and is a proud Australian owned and operated company.
Since their humble beginnings in Melbourne, KC Tools has grown to include warehousing in Sydney, Brisbane and Perth distributing to a truly national network of over 1,000 retailers Australia-wide. In recent years this has grown further to include distributors in New Zealand and Europe.
KC Tools primary focus has always been the service and supply of industrial quality tools to their industrial-based customers, literally keeping the wheels of industry turning.
Loyalty and long-term relationships are a feature of the company, they can boast customers that have been with them for more than 30 years. KC Tools has been working with supply partners in Taiwan, China and Australia, in many cases for more than 30 years of continuous business.
Customers are supported and serviced by KC Tools' state-based teams of experienced and fully trained sales representatives. Their availability and delivery are second to none as a result of having four fully-stocked warehouses across Australia.
---
Prize sponsor - Medium Employer of the Year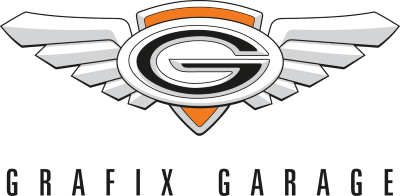 Grafix Garage
www.grafixgarage.com
Grafix Garage specialises in helping you reach a broader audience through hand-crafted, bespoke design.
Its talented, highly experienced team is driven to help you preform and never solve your needs with cookie cutter, same-same templates. They treat every project as unique, offering a fresh challenge.
Grafix Garage provides a full suite of design, web, multimedia, photographic and illustration services. Working with clients from small business through to large scale government departments and corporate organisations, it aims to deliver high-end, customised results within realistic, affordable budgets.
Grafix Garage - we make art perform.
---
Prize sponsor - Small Employer of the Year
Portable Creations
www.portablecreations.com.au
With over 25 years of industry experience, Portable Creations has established itself as Australia's leading supplier of portable display stands and exhibition systems.
We provide award-winning solutions for complete mobile marketing displays and are committed to creating and producing the very best in portable display technology. Portable Creations is an innovative company; we make sure that our product is on point with the latest trends, ensuring your business stands out from your competitor.
By combining exemplary service and years of knowledge, with the latest in overseas and home grown portable display technology, we deliver solutions tailored specifically to our clients' expectations and budget. No matter what you require, from a large-scale portable exhibition stand to a simple pull up banner, we have a complete range of products and services.
Portable Creations is 100% Australian owned with our production facility and head office based in Sydney, and our professional network of sales and support officers located in Melbourne, Brisbane and Canberra.
Last updated 27 February 2019